Artist Profile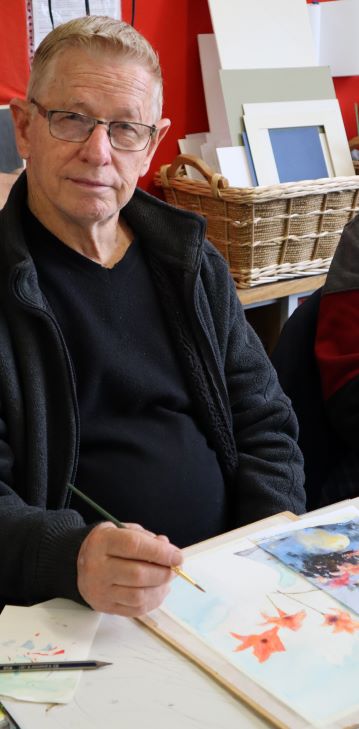 I was originally a Maths/Science/Music teacher and still teach music.
My art is quite eclectic.
I started with pencil drawing, then moved to charcoal, oils, pastels and recently to watercolour.
My styles include surrealism, abstract, landscape, portrait and still life.
I have exhibited at Top of the Torrens Gallery, Birdwood, Art house, Campbeltown And Tea Tree Gully's annual shows.

'Off the Couch' is a valuable group with whom to share ideas, enthusiasm and a love of art.
.
22 GOLDEN GROVE ROAD, MODBURY NORTH, South Australia