Artist Profile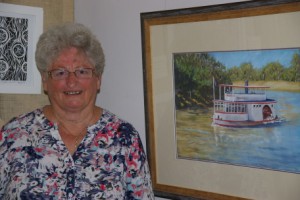 I have been a member of Off the Couch Art Studio for about 10 years.
Born at Orroroo, the middle of five children, I started drawing at an early age.
I attended Saturday morning classes at the South Australian School of Art (now part of the University of SA) for two years.
Some years after marrying and raising five children, I enrolled in an evening class at TAFE to learn watercolour painting. Mastering that 'to some degree' I then moved on to pastels. I joined the Pastel Artists of South Australia.
I also like to dabble in acrylics and coloured pencils.
My favourite activity is sketching (landscape and all types of still-life) in the outdoors, when my husband and I are on our camping trips. These sketches become a visual diary of our trips.

Exhibitions
Royal Adelaide Show
Ardrossan Art Exhibition
Peterborough Art Exhibition
Clare Art Exhibition
Kapunda Kidman Exhibition
Port Adelaide Rotary Art Exhibition
Pastel Artists of South Australia Exhibitions
Tea Tree Gully Painting and Ceramic Exhibition
Sadly, much loved member Maureen passed away on the 18th of August 2014.
VALE MAUREEN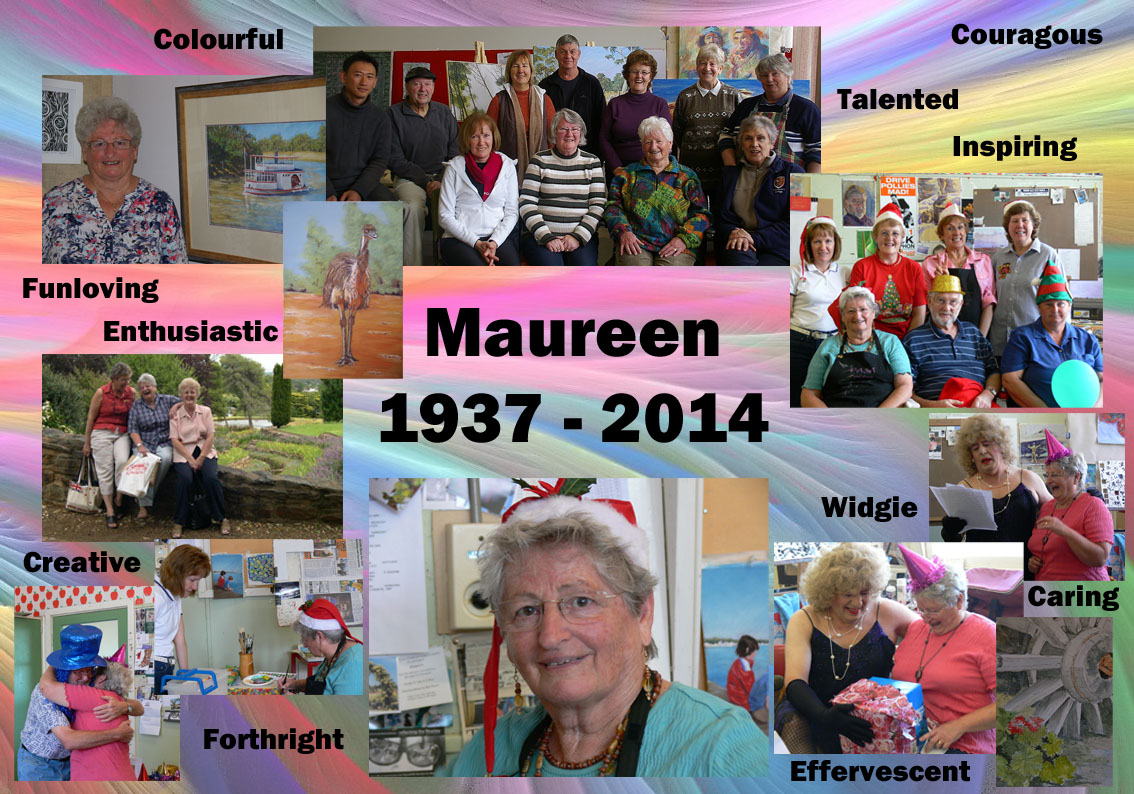 22 GOLDEN GROVE ROAD, MODBURY NORTH, South Australia