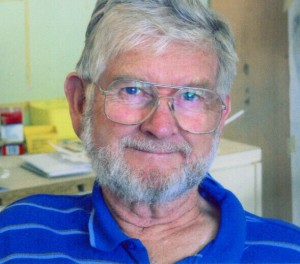 Artist Profile

After looking at drawing and paintings done by others for many years I decided to do some for myself.
The first step was to enrol in art classes and workshops with WEA, TAFE, and Adelaide Central School of Art, seeking knowledge and skills.
Thirteen years ago I was a founding member of Directions 5, based in a disused classroom at Modbury primary school.
This studio has since become known as Off The Couch and I enjoy the many activities and friendships made within.
I work mainly in pen and ink, charcoal and pastel, and was recently introduced to printmaking techniques at The Parks.
I like the expressive qualities of printmaking, the hiss of the roller working the ink onto the block, the clank of the press when printing, and finally, that wild feeling of euphoria when the print is lifted from the block to reveal the image - sometimes disappointment, mostly a feeling of joy at the magic of it all.
My subject matter is more likely to be man-made structures in the environment, probably due to my background in earthmoving and civil construction. Occasionally figures appear and these are based on family and friends.
My dream for the future . . . a printing press to be set up in a studio in the City of Tea Tree Gully for use by printers living in the north east region of Adelaide.


Email Contact: marmaxstanyer@gmail.com
22 GOLDEN GROVE ROAD, MODBURY NORTH, South Australia